---
Full moons are a true miracle. Long night walks drenched in a subtle tint of blue soothes you, heals your soul. And I look for excuses to run into situations where I am out on a full moon's. And coincidently, tonight is one such night.
It is 4 in the morning. Lathered in the faint light, I travel in time. Call it nostalgia or a weak acceptance of present, I am a frequent traveller of time. It is not some person or place that I really miss. My romance with overtness ran out of privilege. It is me – who I was, what I felt that I sometimes long for.
Be it a romantic partner, family, friend, a place or something silly like an ice-cream, I always find it hard to relate and bind myself to the element. It is always me. Is it narcissistic?
Yaad Hai
Yaad Hai is one of the first times I ever tried to write an apparent story – word to word, no metaphors or complicated literary devices, but absolute conversational empathy.
ungliyo.n pe guzaari sard raatei.n
akelo.n ki wo baatei.n
yaad hai
"counting nights on fingertips
talking to reflections
remember?"
Of course, the pretence is of another person, but sometimes we talk just for ourselves, even if directed at a different being. Rare are the occasions when we intend a direction, eg, rage! In the case of (true) love, all vices dissolve. Well, it is the purpose of love – to make you realise truth. What is true for me might be different from what you believe. But we are in no place to debate; all is true.
With (true) love, I don't infer romantic love. It could be one interpretation. But the act of falling in love with yourself, the character you become at times. How gentle, kind and patient you are with kids; how the rasmalia the other day had you squeeze your eyelids to an almost-climax.
True love is identifying the best in you, being empathetic to your vices, kind to the outer shell of a man, gentle to a passing butterfly, calm in a storm, un-raged in disapproval, but critically open! Open to the world around, susceptible to the perpetual change.
In the song, I remember some of the events, movements and confessions.
ulfato.n pe naaz jaan-e-jaana
naam gunguna
yaad hai
"pride in the name of love, my sweet heart
the prudent meditation of a name
remember?"
Art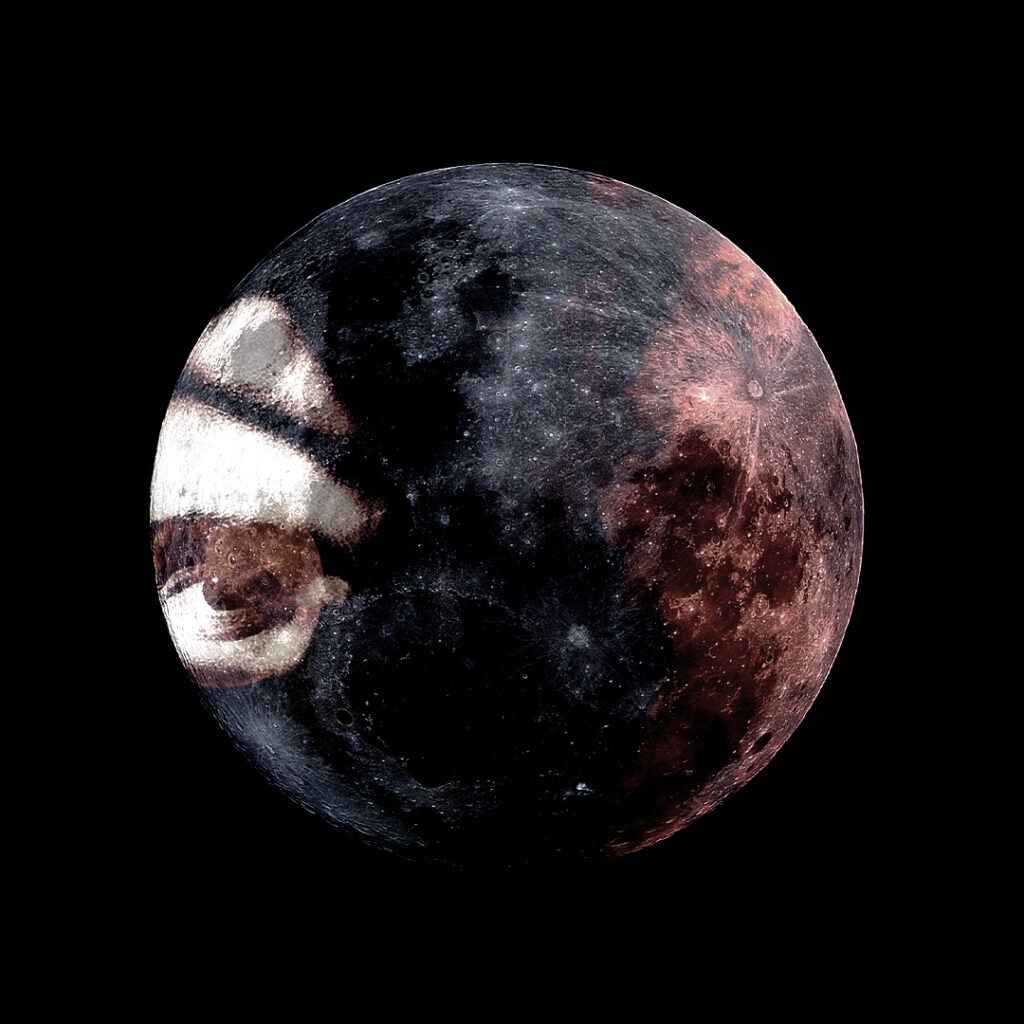 Moon is the source of my energy. I have always been a night owl. Maybe it is because the world sleeps and I am left to my own. In the artwork I find myself in the moon. It signifies an ideal.
Lyrics
saari baatei.n
saari ki saari baatei.n
kahee.n kuch ankahi see
mujhe yaad hai
ungliyo.n pe
guzaari sard raatei.n
akelo.n ki wo baatei.n
yaad hai
ulfato.n pe
naaz jaan-e-jaana
naam gungunanaa
yaad hai
sunte jaana
tere baaho.n mei.n ghulte jaana
aag jism ka taraana
yaad hai
mujhe yaad hai
kya tujhe yaad hai?
ulfat – affection
naaz – pride
taraana – a song
---
Credits
Written, performed, produced and art by Saby Singh
---
If you like what you read, and would like to stay connected – I send a weekly newsletter about all events, essays, music, workshops, gigs, etc.

Consider signing up. Thank you for your time.