Taking a walk through the woods, I stop to touch a tree. My hot burning palms need soothing. They long for a real touch, something that brings my body back to the ground. Humans, you ask, well, i gave up on them a long time ago. Not because I know how people are, but I know how I am.
Finding recluse in the bare, blank trunk of a tree is a mystery that still fills me with wonder, joy and a sense of admiration for what real is. The act of touching trees by my bare palms is an exercise of therapy. I can feel the chaos and turbulence rippling out of my head and heart, through my palms and the tree just distills it into the ground – making me stand still, awake, alive and grounded.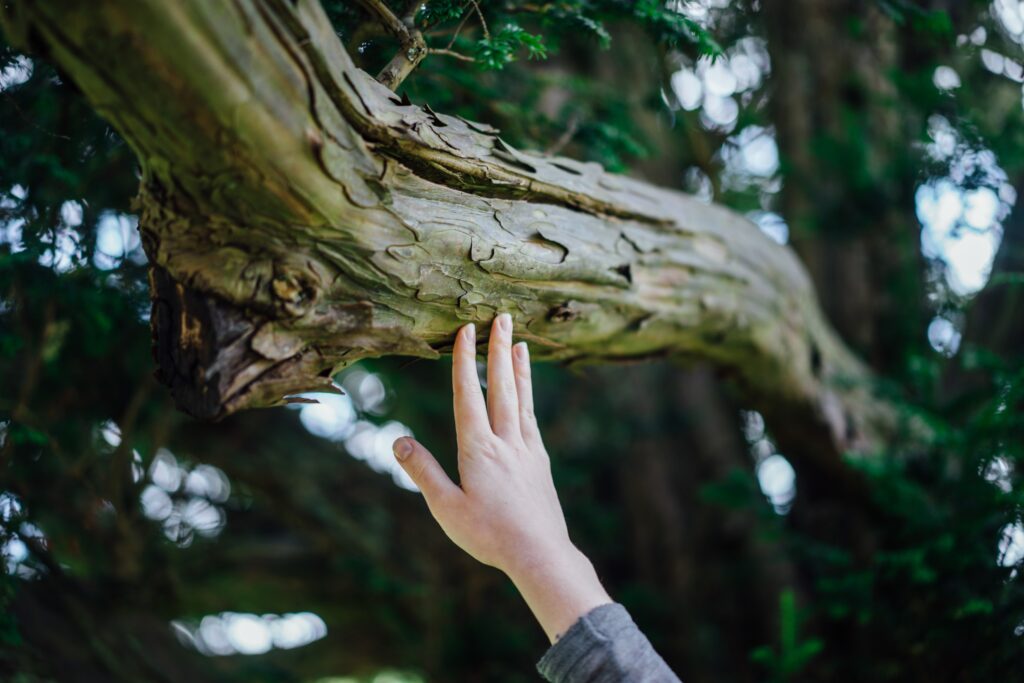 At times, I wish life was easy. I wish being a kid again, when the wonder and awe at the natural world was a mystery, when the world opened a little every day, when clouds told stories, storms were scary and nights felt like night. I wish life was easy.
This act of bracing my hands against a tree does seem to remind me that life is indeed easy. I am thrown into an oblivion of desires and expectations and goals and utter mirages. The irony is regardless of how the world seems, every suffering I endure is only self imposed. No matter how terribly caught I might feel, or how hopeless, or dramatic, and even helpless, there always exists a way out. And the only way I know is to ground myself.
Some people meditate, some read, some enjoy a nice warm cup of sun tinted tea in the evenings to serve as reminders to take a break, and just exist for a while. Maybe watch the sun go down, with no regard to the fiction they build around themselves.
However, such exercises have become trivial to me. There is no sense of returning to a false idea of a coherent, incorporated and crafted reality. What is real is the tree. A tree ensues life unlike anything. Standing still for a millennia, through the rain and drought and storms and fire and wind and snow and man and animal, it bears witness to the ever changing, un-mistaken nature of reality. Patient, calm, un-arrogant, humble, grounded and still, it moves along nature. It seldom enforces itself. The graduation of its growth is not a rhetoric of absolute pride, but it epitomises the true nature of reality. That we don't own anything, we can't own anything, even this body is beyond our consciously driven etiquette. All shall age, and all shall perish.
I intend to postulate an eternally vacant state of being. One which is neither driven by desire, or expectation, or need to love, or to be accepted, or appreciated, but blatant, immoral, un-biased and absolute objective existence.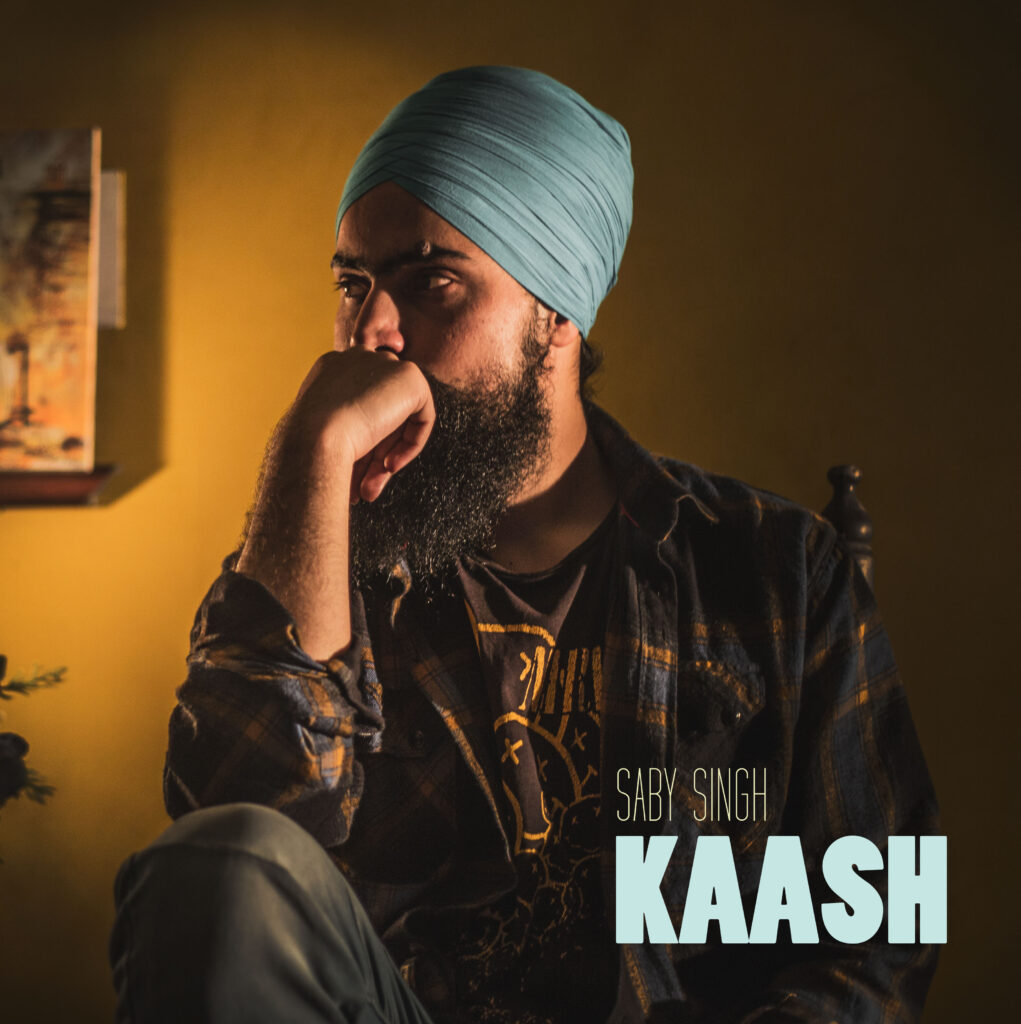 Kaash symbolises this eternal longing out of the fictional human contraption.
kaash wo aaye,
tabhi to raat kategi
if only she would come to me,
may this never ending night of darkness end
Watch the Live Performance on YouTube
---
Lyrics
kaash wo aaye,
tabhi to raat kategi
kaash wo na jaaye,
kaise fir raat kategi
kis baat pe ade hain,
kaise hain hum ek jaise
kaash wo aaye,
tabhi to raat kategi
jaane kaisi raah pe aa ruke hain
hua shuru hai, jaana hai door
wo ho ke wo na h,
usne to kaam kiye aise
uski hi to zaroorat
hoti hai shaam savere
kya usne jo kaha tha,
sach tha ya tha ek padhda
wo ho k wo na ho,
wo hai k jaise wo na ho
jaane kaisi raah pe aa ruke hain
hua shuru hai, jaana hai door
raat ho ya na ho, shaam fir bhi dhalegi
wo aaye ya na wo aaye, me to hu na apne saath
kaash wo aaye, tabhi to raat kategi!
---
Credits
Written, performed and produced by Saby Singh
Music Video and art by Shen B